Gail Chiasson, North American Editor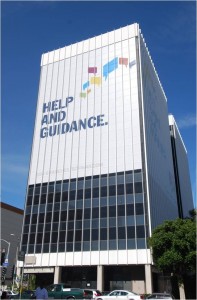 Pearl Media, Fairfield, New Jersey, has received a permit to offer the largest opportunity for advertisers on the Los Angeles 405 Freeway, which is traveled by more than 1 Million people a day.
Offering more than 30,000 square feet in signage at the North East Corner of Century Boulevard and La Cienega Boulevard the property is the tallest in the area and provides exposure from North and South bound traffic on I-405 with a visibility from almost two miles away.
It can also be viewed by all flights departing and arriving at Los Angeles International Airport (LAX).
The parking structure is used for the airport's daily and weekly parking and stretches over 220'.