Adrian J Cotterill, Editor-in-Chief
We got a sneak peek at Intel's stand being used at both #NRF11 and #ISEUROPE in January and February 2011 respectively. 'The Connected Store' is their theme that holds it all together.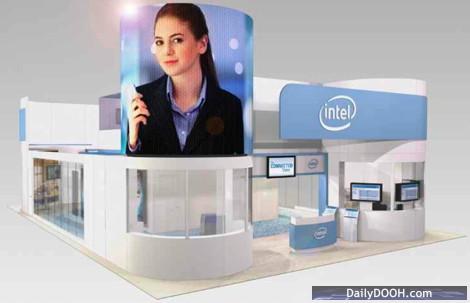 The stand promises a lot; gesture based interactive digital signage, mobile phone interaction, interactive touch screens and an augmented reality 'electronic product counter' and even a digital mannequin but it's not just about delivering compelling customer experiences; Intel will also be demonstrating an IT command center that will showcase technologies that remotely manage your systems, enabling reduced TCO and secure transactions we understand.
At #NRF11 Intel is on booth #2515, at #ISEUROPE Intel is on booth 10N136