Adrian J Cotterill, Editor-in-Chief
Spotted in the Knaphill Co-operative store in Woking, Surrey, England a great example of how retail staff can ruin any digital signage…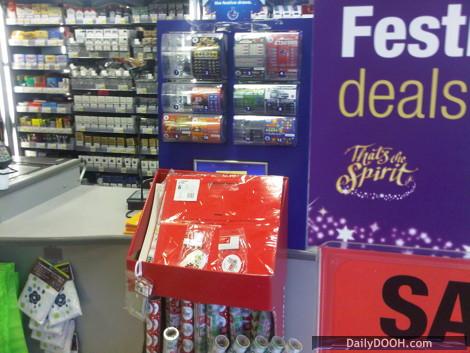 If you look closely enough, you can just see, behind the red wrapping paper a small screen for the UK National Lottery operator Camelot. You could argue that the screen and display is a little low down but either way this sort of merchandising is sad to see but all too common.
Just to make it worse (if it could be any worse) is that Camelot were offering to make 25 lucky ticket winners instant millionaires in the Christmas Eve draw – something they were promoting heavily leading up to the day of the draw on the screens (as well as on TV of course).
BTW we are all still here, we did NOT win.