Adrian J Cotterill, Editor-in-Chief
Last time we made mention of Access 360 Media (July 2010) it was to suggest that they were shuffling deckchairs after we received a poor press release that made much out of nothing. Many of those we respect in the industry are big fans of their Chairman Lon E. Otremba (and that respect trickles down to us) but there's no doubt that Access 360 has been facing challenging times these last 12 months to say the least. Perhaps then the news that they have raised USD 12M is all the better for it and in these difficult circumstances especially so.
There's no press release in our hands yet (we asked only a few hours ago if there was one) but Jacob Brody over on VentureBeat wrote yesterday "Access 360 Media raises $40 million-plus for outdoor digital advertising".
As we say we haven't seen a press release from Access 360 themselves nor from any of the VCs involved but the report goes on to say that Access 360 closed a round of more than $40 million in debt and equity financing, led by Columbia Capital.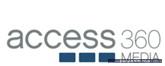 Jacob Brody talks up the USD 12M venture capital raise to 30 or 40 we quote "While Access 360 Media is announcing a $12 million equity round from Columbia and previous investor Mission Ventures, sources close to the company told me Columbia Capital is also providing a credit facility between $30 and $40 million to finance acquisitions"
That "credit facility' is undoubtedly based on a percentage of hard receivables and a whole slew of covenants (EBITDA levels, etc) and no doubt Access360 will be able to access that credit facility but only if they fix the leaking ship that they have first.
The VentureBeat story also says that Access 360 Media previously raised $8 million from Mission Ventures and Bessemer Venture Partners in 2008 and that Bessemer also invested $4.25 million in a series A round of financing in 2006.
Bottom line though a definite hats off for raising the money and a good start for the industry in the US.