Adrian J Cotterill, Editor-in-Chief
EnQii this week announced that it was launching EnGage Content Apps – an online content store to provide best of breed content for its digital out of home customers. The content app store is integrated with EnQii's EnGage platform and allows customers to preview and buy content from a variety of suppliers to use in their out of home networks.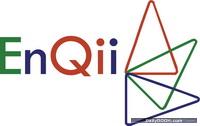 "We are excited by this new initiative", said Ajay Chowdhury, EnQii's CEO. "Excellent content is the backbone of any digital signage system and until now users have had to go to many different places to get this content. We have partnered with some of the best providers in the field to showcase their products in one place and to enable our customers to seamlessly use it with our platform. This fills a much-needed hole in the digital signage industry."
EnGage Content Apps can be accessed through EnQii's EnGage platform. Once a customer accesses the store they can choose content in different categories, preview it, purchase it and publish it into their digital signage system. The system will include both free and paid for content that has been vetted by EnQii to ensure they work well for Digital Out of Home networks. At launch the content providers to the system include: –
Digichief (news, sports scores, stock prices and infotainment)
Custom Weather and AccuWeather (weather)
Eventful (local events listings)
BlueFox (videos and images)
PlayNetwork (music and custom content)
Saddle Ranch Productions (custom content)
In addition to this content the app store will also contain EnQii's own content widgets including QR codes, clocks, web links and TV inputs.
The EnGage suite of products consists of the EnGage content management and networking platform, EnGage Menu (menuboarding software), EnGage Creator (message creation software), EnGage Music (integrated in-store music software) and EnGage Content Apps (online content store).
This suite has been tailored for three key market segments – digital merchandising for retailers, food service / QSR and financial services, campaign management for advertising networks and merchandising for food service companies.