Adrian J Cotterill, Editor-in-Chief
Christie Digital's stand at #ISEUROPE was as impressive as usual. Again on two floors which is surely the way to go to get that private VIP area (even if the trade show organisers charge an extra 25% per square metre for that extra level – cheeky or what?).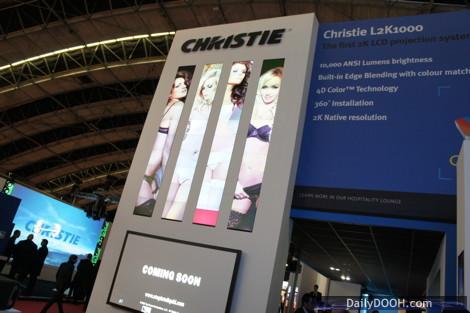 We particularly liked this four column MicroTile display on one of the end walls of their booth – and no, not just because of the scantily clad ladies shown here (although that might have had something to do with the crowds standing nearby waiting for the ad to come around in rotation each time!).