Gail Chiasson, North American Editor
Eileen Preston, former marketing communications manager, Magenta Research, New Milford, Connecticut, has launched Evolv- Design, Marketing & Communications.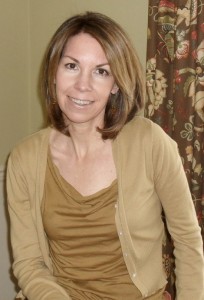 Preston's background includes more than 16 years of graphic and interactive design, so Evolv is an extension of her training ad background. She started in the music industry working for EMI and Capital Records doing CD packaging, websites and email marketing, and then started her own company, which included interactive as well as graphic design for a wide variety of clients in various industries.
"After making many contacts in the Pro AV and Digital Signage industry at Magenta, I decided to offer the same services to small- to-medium-sized companies who might need marketing support," says Preston.
Her team consists of a press and copywriter, a technical writer, and web development and graphic design professionals.
Among the many services Evolv offers are: company branding; logo, website, package and product design; interactive email blasts; interactive and print ads; direct marketing; Flash reels; web banners; press releases, technical writing, brochures and catalogs; case studies.
"We can offer any or all of these according to a company's needs," says Preston, who can be reached at info@evolvcomm.com.