Adrian J Cotterill, Editor-in-Chief
Nice to see City Gateway Media launch a new corporate identity and a fresh looking website.
They used contemporary illustrator Johnny Voss we believe and set out to create a new image that reflected their open and straightforward approach to conducting business as one of the UK's only pure digital Outdoor media contractor.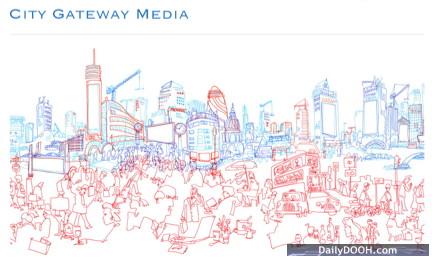 Commercial Director Andy Hawkins told us "We have great screens supported with talented and experienced people at CGM, and we wanted a create a website that's modern, distinctive and demonstrates exactly what we offer advertisers and landlords"
We are hoping that this is the start of much more communication from them about the great work that they do in the digital sector.