Premium chocolate brand Green & Black's have produced a tactical one-day Royal Wedding campaign which will run across all JCDecaux's London Rail digital 6 sheets (D6s) on Kate and William's wedding day 29th April.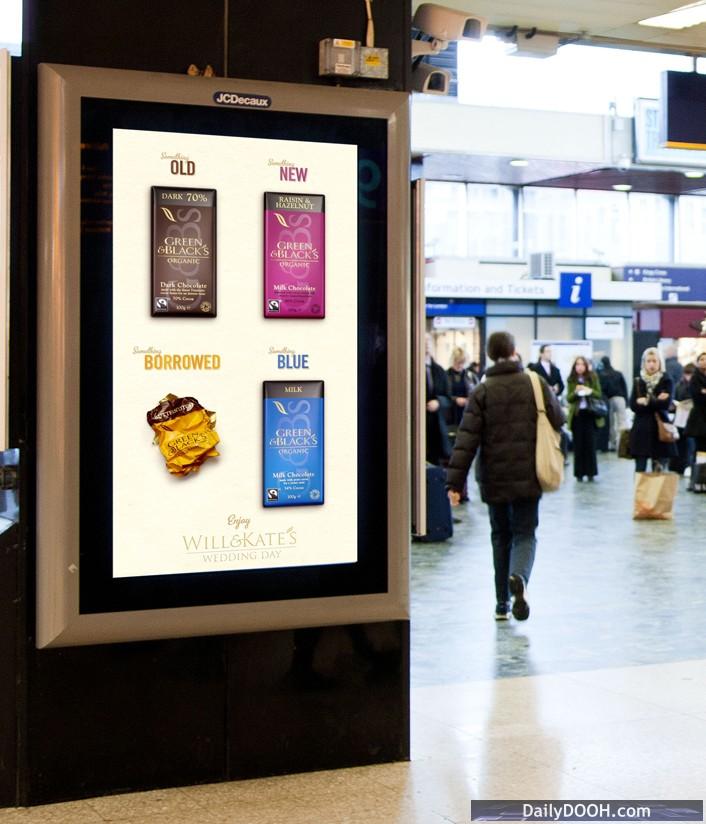 The digital outdoor campaign will reach the public travelling to and from the wedding celebrations in London and was booked with JCDecaux through Posterscope and PHD.
The tactical creative promotes Green & Black's diverse range of chocolate flavours, featuring the classic Dark Chocolate as 'Something Old' and the Raisin & Hazelnut chocolate bar as 'Something new'.