Russian Digital Signage company DigiSky is organizing a DOOH conference on May 31st. Held at the Korston Hotel in Moscow the conference, called «Digital Signage, there is no alternative!», will focus not only on emerging technologies in the sector but also on  digital signage as an unavoidable business opportunity.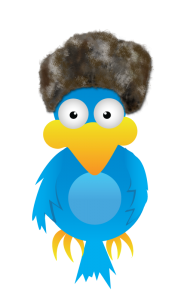 Adissy, is the technical partner for this event. The company will be presenting a wide range of innovative products and solutions for the Russian market.
The conference will aim at answering questions such as: how to find the best DOOH solution; how can companies maximize their investment and how to find the most reliable partners in this sector.
The goal of the conference is to create the right environment to spark talks and thoughts between the main actors of this market. It will also inform end users about best practises on advertisement networks, corporate information channels and other types of Digital Signage systems.
Leading Western and Russian experts in the area of Digital Signage will present at the conference, including: Guillaume Tenant de la Tour, the CEO of content production company Bluefox; David Drain, executive director of Digital Screenmedia Association (DSA); Adrian J Cotterill, DailyDOOH's Editor-in-Chief  and Viktor Osipov, vice CEO of WIPO.
The conference expects to welcome over 70 major companies from financial, oil and gas sectors, retail, restaurant and hotel businesses.
To get invitation, please register at www.digitalsignagerussia.ru.