Adrian J Cotterill, Editor-in-Chief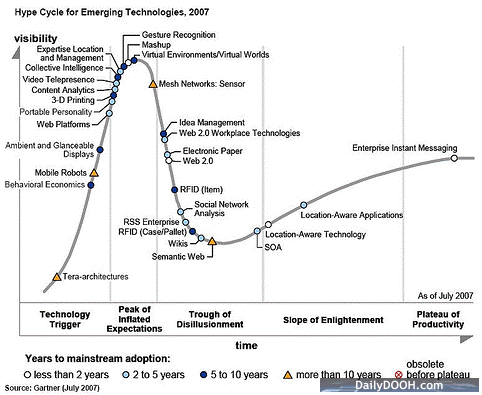 At present there is still no sign of any Digital Signage technology appearing on Gartner Group's radar screen – which is a shame – especially for those CIOs and CTOs who rely on them for advice and guidance on what they should be looking at.
I was only saying to a corporate software vendor last week however that I do predict Gartner will pick up on the technology within the next 6 months. When they do I think we can expect a small upsurge in interest from large corporates on internal digital signage – signage related to Intranet's, corporate communications, FoyerTV etc.
Understanding Gartner Group Hype Cycles