Adrian J Cotterill, Editor-in-Chief
I'm not sure aout the lady in the trouser suit with the big bum (though it might just be the non-flattering camera angle) but we will, we undertand, be seeing this VeriFone Media VNET |Taxi for the first time in the UK on Stand C7 at #ScreenMediaExpo …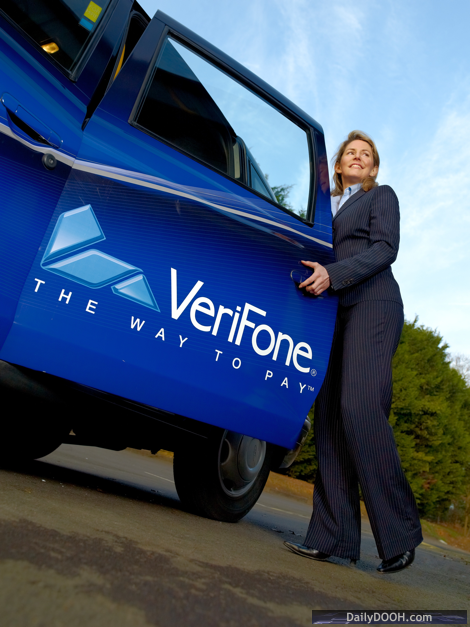 It will be interesting to take a look inside and play around with the payment equipment and see what the screen looks like close up…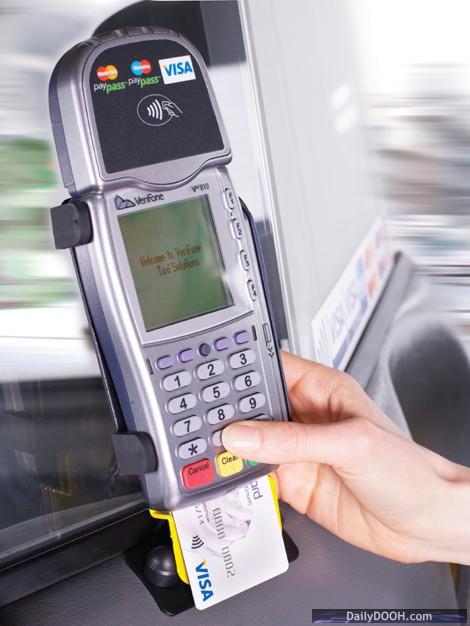 This will be the first time in the UK that folks will be able to get their hands on this and have a play.
From what we have heard the screens looked good, were larger than Cabvisions and positioned behind the driver. We have also been told that the sound was good too with speakers tucked away behind the passenger headrest.
Rumour is that Verifone are in the process of signing a big news / content provider.
One thing that is very interesting is that the payment units are ALREADY equipped with NFC. That's neat and a good strategic move.