Digital View, the digital signage display and media player solutions provider, will be exhibiting solutions from both its component and finished product divisions at this week's #screenmediaexpo on 18th & 19th May 2011 in London.
Working with TrueColours – the specialist UK signage solution distributor – (on Booth #E19) Digital View's Signage Division will be exhibiting its latest DisplayMark Signage Monitors (32" & 46"), ViewStream Media Players, VideoFlyers and Media Scaler and Converter products.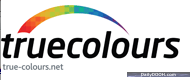 A central feature of both exhibits will be Digital View's DisplayMark technology. DisplayMark enabled large format LCD Integre Chassis Solutions. The Integre products are a family of pre-configured mounting plates for manufacturers working with large format displays. Supplied complete with driver electronics, power supplies, wiring harnesses and thermal management components, Integre plates are designed to enable the easy mounting of any specific large format display. All the system builder need do is add the display and simply encase their final custom housing around it.
Using a magic-pixel sensor and a special pulse on a single pixel in bottom left hand corner of the display, DisplayMark enabled monitors check themselves for any irregularities in signal, performance or activity. These are immediately reported back through a networked alert mechanism – providing proof that the display is switched on and working properly.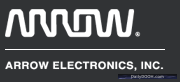 Working with Arrow Electronics– the international components distributor – (on Booth #E13) Digital View's System Builder Division will be exhibiting its latest range of Integre Open Frame Chassis Systems, Media Player Integrator Boards and LCD interface kits.
Visit Digital View at ScreenMedia Expo 2011 on Booth E13 and Booth E19.