This summer, New York City's Port Authority Bus Terminal will receive an extremely innovative makeover courtesy of A2a Media.
The long term aesthetic upgrade will cover 6,000 square feet of the facade facing 42nd Street & 8th Avenue as well as 25,000 square feet of architectural lighting that will color coordinate with the visual display.
What makes possible is a technology called Mediamesh® which combines the excitement of digital signage, the versatility of online media and the appeal of broadcast media for a truly unique DOOH viewer experience.
The installation that will go live in June of 2011 is going to be an exciting and digital out of home execution that will integrate seamlessly into the Port Authority Bus Terminal's architecture.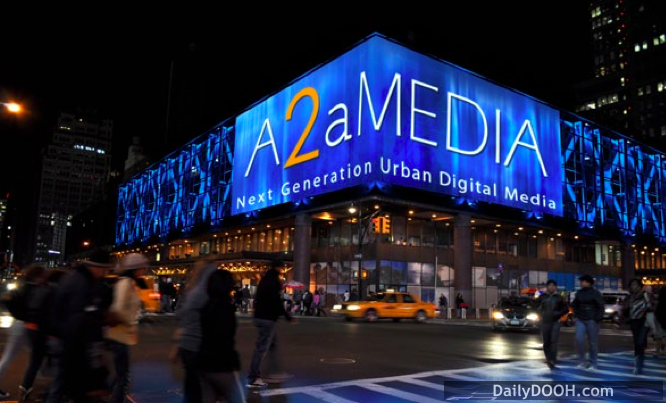 Mediamesh® consists of patented stainless-steel architectural woven mesh panels, imbedded with premium LEDs that deliver high resolution motion graphics while using 80 percent less that traditional LED display products. Mediamesh® technology was invented, patented and is manufactured by German companies, GKD and ag4.