Gail Chiasson, North American Editor
Premier Retail Networks Inc., San Francisco-based leader in digital place-based media services, has promoted Jon Landa to senior vice-president of sales for its West & Central regions.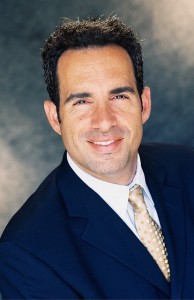 PRN's v-p sales since June/07, Landa has been responsible for direct clients and agencies on the West Coast. He earlier was vice-president of national accounts at ReelzChannel. He also held progressively senior positions with top media brands with College Sports Television, Lifetime Television, ESPN and E! Entertainment Television.
"Jon been a top performer on our sales team and has consistently delivered outstanding results for PRN and our clients year in and year out," says D. Scott Karnedy, PRN chief sales officer.
"With his experience running sales teams for other leading media companies, including ESPN and Lifetime, I'm confident he'll lead his region to even higher levels of performance."