I thought that one of the most striking digital screens in Moscow was this circular LED for Pepsi perched atop of one of the tall buildings (Tverskaya street 19) in the city centre….
Adrian actually thought the same and when we were comparing photos of our time in Moscow it appeared that he took a photo of it as well (when he was in Pushkinskaya square also).
His photo is shown below…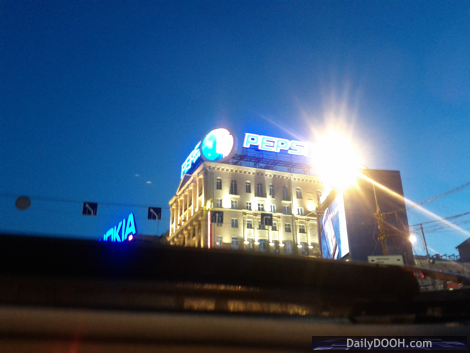 I think my photo is better than his but what we could really have done with is our Andrew, professional photographer extraordinaire!