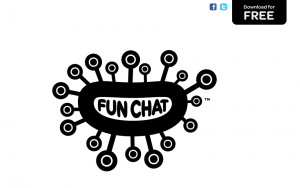 Late last week FunMobility announced the launch of FunChat, a cross-platform app that combines multi-player games, chat, rewards and pranks all in one.
One of the cool features of this app is that it comes with 'Chattitude", a customization tool that allows users to personalize chat bubbles, avatars and mood settings.
"A key ingredient to the 'secret sauce' behind FunChat lies in our HTML5 multiplayer game engine that enables high-quality games to be played concurrently between native iOS and Android clients and browsers, offering consumers new ways to share, discover, and play together in real-time." stated Adam Lavine, CEO of FunMobility.
FunChat is available as a free download on the Apple App Store and the Google Android Market.