Marketing Week Live! begins this week but for most of the DailyDOOH team it's going to compete with the sunshine, Wimbledon and the start of the Henley Regatta so at the moment it looks like their trusty European editor will be the only attendee.
Still, a couple of vendors have told us they will be exhibiting…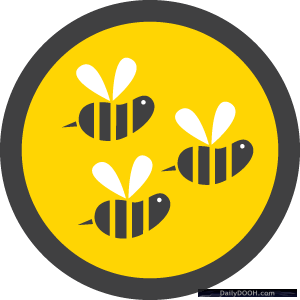 Signage and media player manufacturer Digital View is showcasing a range of interactive solutions at Marketing Week In-Store show in London, Olympia on the 29th-30th June.  Digital View will also unveil its most optimised integrator display to date, designed specifically for the retail integrator market.

An  innovation by Digital View called 'PopStyle' is sure to be a big hit with retail environment designers and integrators. Similar in features to Digital View's VideoFlyer range of all-in-one media player and display signage solutions, PopStyle radically reduces costs across the board by including only the features retailers and brands require and comes ready to build into any design.  The cost reduction alone will be welcomed by the integrator community, as will the slim design and ease of mounting. James Henry, CEO of Digital View comments "PopStyle displays reduce costs considerably for integrators, and will be popular because we've managed to maintain many of the great quality features from our higher price display solutions that brands and retailers use" Digital View are exhibiting at stand C137 of the In Store show.

Blue Apricot are exhibiting on Stand C107 where they will be showcasing their social media screens, which pull live Facebook with comments/likes, twitter feeds, flickr photos and foursquare check-ins direct to screens. Blue Apricot will also be running live social media feeds around the venue and encourage attendees to interact, and they are also hoping to help folks get a swarm badge by encouraging check-ins on foursquare with the venue id "MarketingWeekLive at Olympia Grand Hall".
STRATACACHE are on stand C318 and will be showcasing PrimaSee – theirtranslucent digital display that showcases high-definition, full-motion video advertisements that can be embedded within any glass panel. PrimaSee allows retailers and brands the ability to cross-promote and offer wayfinding solutions that guide consumers to additional products and locations. Chris Riegel, STRATACACHE CEO told us "We're excited to be a part of the show and present our digital media solutions, helping retailers differentiate their brand from competitors."
MediaZest can also be found at the In-Store Show on Stand C511. As well as the Virtual Mannequin, Window Projection and Digital Posters on the stand they are working with the Organisers and have a Virtual Mannequin to help with wayfinding and an interactive floor for branding. Look out for their SMS campaign that will give you a freebie from their stand – something to help savour the British summer
And as Imperative Group's Chris Heap says in the comment below there is also the "Digital Store" this year (now being run by the event organisers, not POPAI as it was back in 2010). This is basically an enlarged version of last years showcasing a whole bunch of clever technology set into a retail store format.