Adrian J Cotterill, Editor-in-Chief
For a second year McCann Systems has ingeniously integrated Christie MicroTiles into an attention-grabbing display for the 20th annual AICP Show, The Art & Technique of the American Commercial, hosted by the Association of Independent Commercial Producers (AICP) which premieres each year at New York's Museum of Modern Art (MoMA.) before travelling on to high-profile venues in Los Angeles, San Francisco, Minneapolis, Dallas, Chicago, Atlanta, Boston, Miami and Richmond over the weeks to come.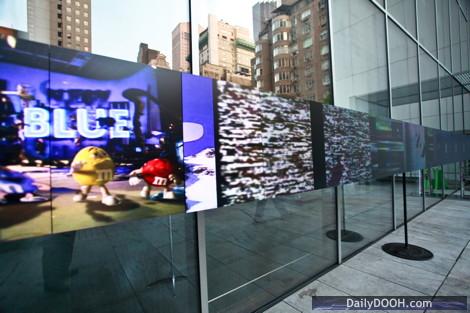 Nearly 2,000 members of the advertising and production industry attended the AICP Show, a compendium of the best commercials of the year.
McCann Systems designed, fabricated and installed this expansive 40-foot floating display wall, which debuted in MoMA's Sculpture Garden on the evening of June 7th, 2011.
Content for the banner was designed and produced by The Brand New School (BNS) which displayed highlights from the best moments in American commercials.
Referring to the captivating AV integration and content, Matt Miller, AICP President and CEO told us "These works of art from BNS are wonderful tributes to everything that AICP represents and their collaboration with McCann Systems continues to be an amazing experience."