Gail Chiasson, North American Editor
Montreal-based Newad is planning to integrate Near Field Communication technology into its network, beginning with its college and campus network.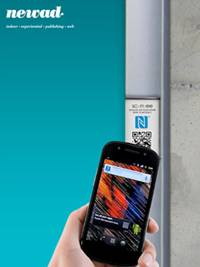 Beginning January, 2012, NFC chips, embedded into the advertising displays, will allow smartphone owners to simply tap their phone to the ad and instantly connect to a wealth of information, discount coupons and even the ability to purchase the products being advertised. The technology will first be integrated into 200 of Newad's Big Backlit boards, located within the top college and university campuses across the country, where there is an important – and growing – proportion of Canadian smartphone owners.
Newad believes that its integration of NFC technology into an advertising environment is a first for Canada. NFC is already being viewed as the future worldwide standard for consumers who wish to carry out transactions and purchases without a wallet so Newad will be offering 200 advertising windows where both interaction and payment are possible.
The purchase of concert and film tickets is among the many tangible examples of how one can make use of NFC technology. The technology also allows customers to receive relevant information including photos, videos, and store finders related to the advertised item.
"This announcement is a testament to the constant evolution of advertising models, and to Newad's ability to offer advertisers a range of cutting edge products," says Michael Reha, Newad's president and CEO. "Not only is this good news for Newad and its advertisers, but for Canada's entire advertising, marketing and mobility industry. The integration of NFC technology to our offer will now allow advertisers to establish a more direct relationship with consumers, to trigger more immediate and measurable purchasing decisions."
"It's a revolution for the entire Out-of-Home Advertising industry, and we're proud to be the first company in Canada making this announcement," says Jerrid Grimm, vice-president, client service and regional manager for Western Canada. "The first advertisers making use of our NFC network will have the opportunity to stand out because of their commitment to innovation, and to be in tune with a clientele that is eager to take part in new consumer experiences. Our research demonstrates that 60% of the country's Young & Affluent already own a smart phone."
Grimm says that there are advertisers lined up to use the NFC technology but doesn't want to release their names. Based on the results of the initial launch phase, Newad will explore the dedicated integration into its Sports and RestoBars networks, as well.
"In the meantime, we are able to include NFC and QR codes on a campaign by campaign basis into both Sports and RestoBars campaigns," he says.
This initiative came into being, thanks to a partnership between Newad and Vancouver's Gauge Mobile, a technology partner and developer of the Scanvee platform, which integrates the NFC management system. (The NFC chip is already embedded into the latest versions of BlackBerry and Android, as well as other devices of Nokia and Samsung.)
Scanvee is a QR Code and NFC management platform created by Gauge Mobile. The Scanvee software and hardware solution converts Out-of-Home advertising units into mobile-enabled communication devices, capable of delivering content, gathering feedback and processing transactions.