Gail Chiasson, North American Editor
Well, we've been expecting San Francisco-based JiWire to wage major expansion in the European market, and it appears that the company has chosen a major mobile advertising veteran to lead the charge: Steve Ricketts, has been chosen JiWire's new European Managing Director.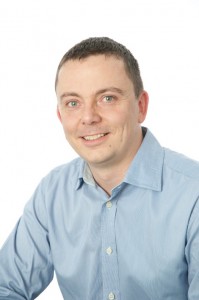 Reporting to JiWire's executive team in San Francisco, Ricketts will be responsible for growing the European operation including developing new and existing strategic partnerships and building the team for Europe. He is expected to aggressively extend JiWire's leadership position in location-based advertising.
Ricketts had the experience of launching the first mobile advertising in the UK for a mobile operator while at Orange, now Everything Everywhere, as well as developing mobile payment and location-based services. Recently, he worked as a consultant specializing in mobile strategy integration and execution for companies as well as doing voluntary work for UNICEF.
He has been working in the mobile media sector since 2005, when he launched mobile advertising and sponsored search, spearheaded mobile payment, developed partnerships and mobile enablers across sales promotion, location, text services and apps. He co-founded the IAB's mobile steering group in 2008, which brought the mobile operators together with other industry players such as MediaCom to accelerate the understanding and adoption of mobile advertising. He also played an active part in other industry initiatives including the GSMA and as a founding member of the Mobile Commerce Joint Industry Committee to drive the growth of m-commerce through research, market intelligence and development of best practice. Ricketts has also been in the digital sector since 1997 in start-up, SME and corporate businesses.
JiWire has rapidly expanded its UK business enabling location-based advertising across both mobile applications and public Wi-Fi, helping advertisers and their agencies reach the growing 'On-The-Go' audience on all mobile devices, including laptops, smartphones and tablets. Advertising can be targeted at the point of connection by geo-location, venue type, and by device, and JiWire's Compass advertising platform helps brands engage with their customers by providing location-based information when they are near a store, such as product availability, real time in-stock information, and directions to any place where that advertiser's products are sold. In May, the company raised $20 million in Series C funding and announced this would be used to extend JiWire's leadership position in location-based advertising, including further international expansion.
Dave Courtney, CEO at JiWire, says, "We chose Steve as our new European managing director because of his extensive experience in mobile and location-based advertising. We are in a period of high growth, leveraging location to transform advertising and mobile as we know it today; therefore it is critical to bring on someone who knows the ecosystem intimately and has the relationships to accelerate the growth of our UK business. A skilled commercial operator, Steve has worked in large and small companies, in publishing, retail and mobile, and has a strong understanding of the importance of mobile data, which is ultimately, the foundation of our business."
"Location-based marketing is one of the oldest forms of traditional advertising and integral across out of home and broadcast media," says Ricketts. "But lack of scale has held it back within the digital and mobile sectors until now with changing consumer behaviour and the latest technology. I am excited about joining JiWire as the company offers the scale, critical mass in terms of reach and compelling consumer and advertiser experiences to deliver on that promise. I am looking forward to growing the business including integrating location and mobile to deliver 'LoMoCo' (Local Mobile Commerce) and contextual on-the-go advertising solutions."
Having established JiWire's UK operation and validated the market proposition, the appointment sees Peter Jones and Mark Hindmarsh, JiWire's recent joint managing directors for Europe, move into an advisory capacity to continue to focus on specific partnership strategy, platform development and strategic advertising programs.
"We feel the business is now ready for a seasoned leader coming from within the mobile industry," says Jones. "Steve's appointment completes our initial role of establishing JiWire in Europe and enables Mark Hindmarsh and I to step back from the day-to-day operations of the business while continuing to leverage our industry relationships and market expertise to further its success."
JiWire has monetised Wi-Fi audiences since 2003, serving 45 million unique users per month across over 250,000 mobile applications and public Wi-Fi venue locations in the UK and US. JiWire launched into Europe in 2010, working with leading wireless network providers to increase the available inventory that JiWire can offer its advertisers, which range from automotive and B2B companies to consumer electronics, finance, entertainment, and travel brands.
Recent research from JiWire discovered that 69% of the on-the-go audience in the UK is willing to share their location to receive more relevant content. As people become increasingly mobile, they are looking for more relevant content and deals at their fingertips and 52% of those surveyed expect to use their mobile device more for shopping this Christmas. More than half plan to compare prices and research or read reviews on products before purchasing.