Adrian J Cotterill, Editor-in-Chief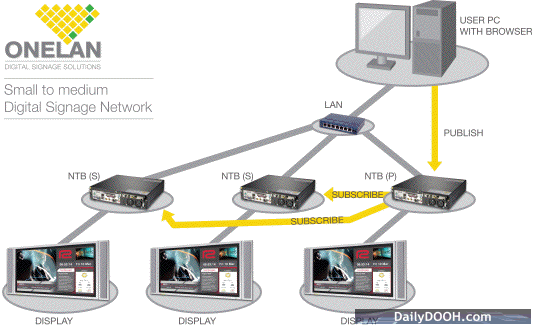 I told you that both ISE 2008 and Screen Expo Europe were going to be the events to attend in early 2008 – and was so pleased that they do not clash.
Almost on a daily basis now we are seeing signage vendor give details of their stands – today's announcement came from ONELAN who will be on Stand I-89 at ISE and who will be demonstrating their Net-Top-Box (NTB) products.
Stand I-89 in the UK Pavilion will show the next generation ONELAN series NTB4000, similar in functionality yet smaller in size than the current NTB3000 series, and with external PSU and TV tuner. The NTB Status Monitor (NSM) which enables scalability of message delivery to over 1000 screens, through the internet, on a global or local basis, and the new NTB50 subscriber only, compact size (122x131x25mm) solid state disk will also be on stand.
3M and Scala have already announced their stand details.