Adrian J Cotterill, Editor-in-Chief
On the exact same date (2nd November 2011) that this 'Keyser Industries and Wireless Ronin Technologies Enter Joint Marketing Agreement to Deliver Complete Digital Signage Solutions to Quick-Service Restaurants' was being announced a document was quietly being circulated in investment circles by a boutique investment firm out of Minneapolis with a proposal to merge Wireless Ronin Technologies, Inc (NasdaqCM: RNIN ) and Keyser Industries into a single company and to try to take them private.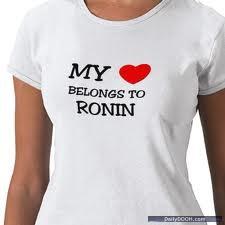 What's that I hear you say? "If one rock doesn't float, let's tie it to another rock and see if the two rocks will float together?"
The angle is / was of course to raise (more) money (tens of millions) to try and fund this NewCo and no doubt then hope that this new merged entity all of a sudden turns around.
The business issue is surely that the deal with Keyser was shown to shareholders as a strategic alliance good for Ronin but now, in trying to merge the companies and take private, someone (and it might not be Ronin management) is trying to screw the shareholders even more than they have already (by seriously burning through their money).
The Minneapolis banker is, we believe, currently trying to syndicate the proposal to get other bankers and Private Equity to invest.
Ronin have lost an astonishing amount of money for such a small company with so little revenues. Keyser could only politely be described as an old time company that does print menuboards for QSR.
If I were a Wireless Ronin shareholder, I would be quite upset if it were found to be true that current management is not spending time on fixing the business organically, rather just trying to find a way out but we guess that short-term prospects are better than no-term prospects, right?