Gail Chiasson, North American Editor
Danville, Illinois-based Watchfire is introducing two 12mm digital products to deliver the company's highest resolution for up-close viewing for both its digital billboards and digital signs.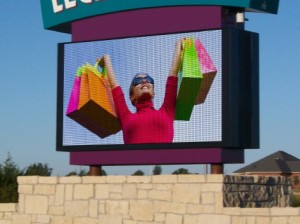 The Watchfire 12mm XVS on-premise sign is geared towards businesses requiring outdoor signage with high-resolution LED images and full-motion video capability, while the 12mm digital billboard is designed to provide high resolution and superior brightness with low power requirements for outdoor operators in high-density metro areas.
Watchfire claims that both products offer '73.7 quintillion' colors and feature whole-sign calibration and automated diagnostics, as well as fully encapsulated modules to protect the electronic components from moisture and other contaminants to ensure maximum performance and long life.
The 12mm model delivers an optimal balance of brightness (7500 NITs) and provides 32%-to-53% energy cost savings to increase return on investment. Beveled module construction delivers near-seamless installation, even around curves. For the on-premise market, Watchfire's new 12mm XVS signs feature full video at 60 frames per second and offer an optional live camera feed.
In addition, the 12mm module uses the same 12" x 12" form factor as the 19mm module. Standardizing the module size makes it possible for owners of 19mm signs to upgrade to the high resolution 12mm modules when the need arises.
"The Watchfire 12mm digital billboard delivers crisp and vibrant images even when viewed up-close in dense metro areas," says Darrin Friskney, director of Watchfire Digital Outdoor.
Watchfire, which has an entire line of electronic message centers and billboards, is believed to be the only manufacturer that fully encapsulates all of its LED modules in a thick bed of silicone gel, enabling the modules to operate reliably even in the harshest conditions.
The company has been manufacturing outdoor electric signs since 1932 and has been manufacturing LED signs since 1996. The company has more than 40,000 LED signs in daily operation throughout North America.