What a year it must have been for Enqi, Minicom, their employees and investors. Here we see them relaxing – err, if you can call night time Segway riding around the city of Jerusalem 'relaxing', Ed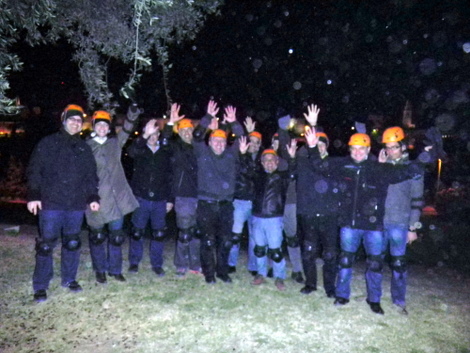 There's no truth either in the rumour that the Orange heads are the start of some Ayuda Media System style top down transplant!
Seriously though; ComQi management wanted us to tell you, our dear readers that "ComQi ends 2011 having completed a successful merger and is looking forward to a great year of innovation in 2012"
Happy Hannukah!