Gail Chiasson, North American Editor
Dr. David Bosshart, CEO of global think tank Gottlieb Duttweiler Institute, and Todd Hale, senior vice-president, consumer and shopper insights, The Nielsen Co., have been named keynote speakers at GlobalShop, your destination for what's new in retail design and shopper marketing, being held Feb. 29 to Mar. 2, 2012, at Sands Expo and Convention Center, Las Vegas.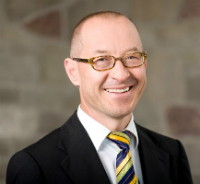 Bosshart is keynote speaker 8:30 a.m. to 10 a.m., Feb. 29, on the topic 'The Slower You Move, The Faster You Die: What the Acceleration of Just About Everything Means For Retail and Shopping'.
In the future, we need much more creativity to solve all the challenges we face. In 1980, there were no wireless phones; today, there are 293 million in the U.S. alone. In 1980, the cost of 2.5 GB of computer power was USD 214,000; today, it's USD 7.
Shopping is now social shopping, challenging traditional rules. Bosshart, futurist, author, business thinker and CEO of Gottlieb Duttweiler Institute, will discuss the dividing lines of shopping channels (from bricks and mortar to digital), and the power of smart.
Will the next 10 years of smart devices bring smart behavior, and ultimately – smart buying?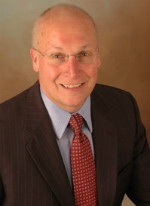 Hale will speak from 8:30 a.m. to 10 a.m. Friday, Mar. 2 on 'Insights Into Our Economic Recovery: Tracking Trends That Matter'.
Slow job growth, the struggling housing market, declining consumer confidence, and volatile financial markets fearful of a double-dip recession, are not exactly what we expect to see in an economic recovery period.
Amid all of the bad news, retail sales were generally positive in 2011, and innovation in the retail space has been impressive. So what retail sectors are winning today and what can we expect in the future? How should retailers be focusing their efforts against industry and consumer trends to drive sustainable growth? Hale will explore the past, present and future landscape of retail.
Bosshart is the author of numerous books and a speaker at international events in Europe, the U.S. and Asia. His expertise is focused on consumption and retailing, management, social change and political philosophy.

He is CEO of the Gottlieb Duttweiler Institute, an independent European think tank founded by European retail pioneer Gottlieb Duttweiler (1888-1962). The institute specializes in trend research, retail, economic and social issues, strategic workshops, lectures and conferences. The main topics are changes in consumption patterns and behavior, innovation in retailing and the service industry. Bosshart has been involved in communications and marketing consulting, in retailing and in scientific research. He has been with GDI since 1991, and has held his current position of CEO since 1999.

Hale has more than 32 years of experience in the consumer research industry, including more than 26 years with The Nielsen Co., where he has held various marketing and sales management positions.

A frequently sought-after industry and client speaker, Hale shares his insights on consumer shopping, buying and media consumption behaviors and attitudes to provide consumer packaged goods manufacturers and retailers with strategic visions to facilitate brand, category and retail sales growth. Hale is often quoted in the press on consumer trends, including The Wall Street Journal, Associated Press, Washington Post, FOX Business News, Chicago Tribune and numerous trade publications.
Through education, peer networking and supplier interaction, attendees at GlobalShop 2012 will learn results to build your brand and create a more effective retail environment. For information and registration, see here – This event is the week before #dse2012, also, of course, happening in Las Vegas, and the intrepid DailyDOOH team plan to be at both events. Ed