Gail Chiasson, North American Editor
With the aim of gaining increased collaboration in different areas of expertise, ad-based DOOH Park Cast Network, New York, with screens in public and private parking facilities in U.S, cities, has announced the formation of an advisory board comprised of four experienced members from across the digital out-of-home space.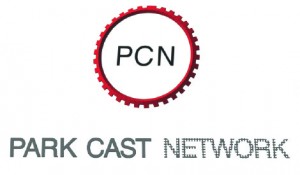 "Park Cast believes that the industry as a whole is not working closely enough together and benefitting from everyone's experience and knowledge," says Joe Matriss, Park Cast's managing director.
"We have put together the advisory board to enable Park Cast to move in a better direction than would be possible only by ourselves. Each of the advisory board members are highly successful and capable of providing solid insight into market trends and new opportunities covering different angles of our industry."
The focus of Park Cast's Advisory Board is divided into four roles: Business Consultant, Media Consultant, Content Design Consultant, and Content Management Consultant.
For the role of Business Consultant, Park Cast has tapped Joseph Scott, Catenate Enterprises CEO. Scott has over 20 years experience as a business owner and CEO with expertise in a variety of industries, having built and sold several companies – the most recent being one where he conceived, developed and sold a digital network deployed in golf course pro shops.
"Having built companies from the ground up and working directly with investors I understand the magnitude of developing and implementing solid business plan," says Scott. "I look forward to working with the Park Cast team to manage the business plan as a 'living document' and playing a role in making Park Cast Network successful."
Responsible for a large portion of recent developments in the 3D Projection and Out of Home space, Joshua Cohen, Pearl Media president, is the Media Consultant.
Content Design Consultant is Jeff Dougherty, part of the team at Blue Pony, a content creation company specializing in digital signage, and a company that Park Cast has used regularly for help with content.
In the role of Content Management Consultant, Park Cast has brought in Jimmy Dun, who has been actively engaged in digital signage industry activities and associations in various capacities for a decade and has worked widely in the digital signage and media industry in his role as vice-president business development at Dynasign Corp..
"In a diversifying network such as Park Cast, it is crucial to apply the best practices in delivering premium content channels with quality and relevancy to attract targeted audiences, and I look forward to contribute my expertise to make sure that everything runs smoothly in this regard," says Dun.