A new survey by the ANA that analyzes the challenges marketers face when implementing effective integrated marketing programs found that more than half of all marketers will be developing and/or executing integrated marketing campaigns for all of their brands or products.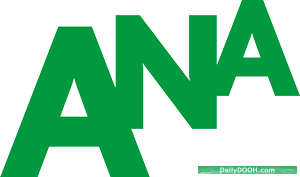 The report also showed that marketers who believe that there was an increase in the quality of their integrated marketing plans has doubled since 2003, with 42% of respondents rating them as "Excellent" or "Very Good" against 21% who felt the same 8 years ago.
The ANA concluded that this perceived increase might be due to the introduction of "newer media platforms which allow enhanced targeting and richer metrics."
Obviously, the proliferation of social media networks and mobile marketing have played a significant role in this evolution since the report found that the value of mobile and social marketing communications within integrated marketing campaigns has increased considerably among the 107 client-side marketers surveyed.
As far as measuring the success of their integrated marketing campaigns, 3 out of 4 marketers measured the success of their campaigns by sales growth/volume and 2 of every 3 marketers surveyed use a brand tracking study. The report suggested that the use of response data and metrics for measuring a campaigns effectiveness remains steady.
If there is one cold hard fact to take away from the report it is that 'Marketers want their agencies to have an in-depth knowledge of their customer as well as the overall business and to be able to develop the "big" creative idea that can be leveraged across all the different media disciplines.'
ANA surveys are based on topics identified by the ANA and it's membership as critical issues and emerging trends that nearly all marketers face. For more information please visit: www.anasurveys.net