Adrian J Cotterill, Editor-in-Chief
Dring the last few days of 2011 we wrote 'How Many More Shows Do We Need?' – ostensibly pointing out the silliness of putting on any sort of (industry) show in Stuttgart at the same time as one would see 40,000 people descend on Amsterdam for #ISE2012.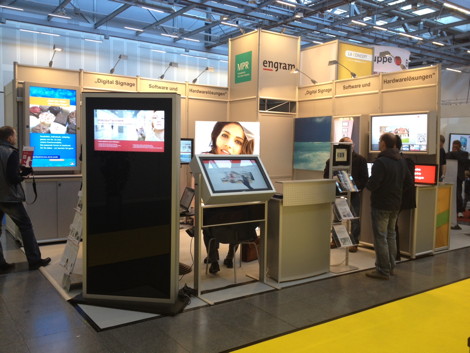 Digital Signage was only a very small part of Expo 4.0† BUT with Jens Schindler organising the 'Digital Signage TEC 2012' bit (as it was labelled) we were interested enough to see what it was like.
Our 'stringer' therefore headed south from Amsterdam on Friday morning to check out the show for us.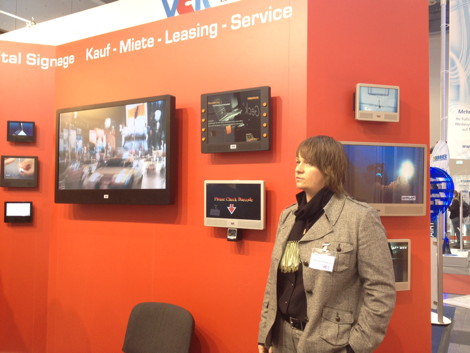 Interestingly VCR display systems (shown above) rent out screens into retail at 1 euro per day AND they've rented out well over 5,000 screens to date. Unglaublich as the Germans would say.
We'll have a mini report up early next week.
†Expo 4.o is billed as a textile printing show, a show for POS displays, a show for sign making and a show for Digital Signage