Adrian J Cotterill, Editor-in-Chief
Isobar Create London (together with O2) is putting together the UK's first developer event that will challenge talented developers and designers to pioneer new and innovative uses of Near Field Communications (NFC) technology.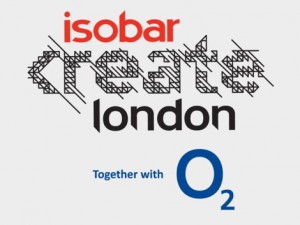 It's an open invitation to attend and help define the future use of this exciting technology (i.e. NFC).
Attendees will be among the first people to get a hands on opportunity with the latest in NFC technology AND there's also a chance to win loads of goodies such as mobile handsets.
More importantly it's an opportunity to have an idea brought to life courtesy of a kick-starter fund from BlueVia.
The event takes place at the Shoreditch Studios, Old Street, Saturday March 24th, through the night to Sunday March 25th. Doors open 8am on Saturday for a 10am kick-off. Teams to finish and present ideas at 4pm on Sunday.