Adrian J Cotterill, Editor-in-Chief
There's never a dull moment where Wireless Ronin is concerned. For the second time in four years the NASDAQ Stock Market Listing Qualifications Department have notified them, that, for the past 30 consecutive business days, the closing bid price for their common stock has been below the minimum USD 1.00 per share requirement for continued inclusion on the NASDAQ Capital Market under Marketplace Rule 5550(a)(2).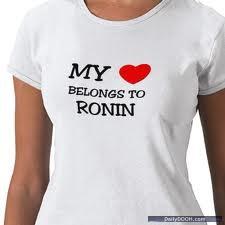 The last time this happened was back in 2008 and the stock price managed a recovery of sorts but this time? Surely with a market cap of only USD 17 million, accrued losses of USD 89 million (Dec 31st 2011) and customers seemingly running for the doors is this a final sign that the end is near?
Ronin we believe now have six months to rectify the situation.
We've been wrong in the past and written them off before so who knows but many industry analysts we know still think we were very close to the truth in our December 2011 post 'Who Wants To Merge Wireless Ronin And Keyser Industries?'
One thing we do definitely say is watch out for a whole bunch of PR and a number stunts in an attempt to get the stock price back up!