Gail Chiasson, North American Editor
Susan Somersille Johnson has been appointed vice-president global marketing for NCR Corporation, Duluth, Georgia, with responsibility for overseeing the company's worldwide marketing, communications and business intelligence programs to drive increased awareness and consideration of NCR products and services.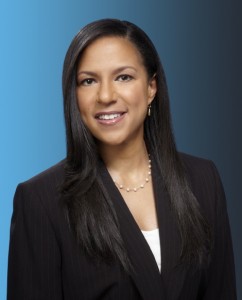 Johnson was recently global head of operator marketing for Nokia.
"Susan brings broad consumer marketing experience with some of the world's most recognized companies," says John Bruno, NCR's chief technology officer and executive vice-president. "NCR is transforming the way consumers interact with business across multiple industries, from financial services and retail to travel and hospitality. We look forward to Susan's expertise and leadership in leveraging the power of our brand in key markets around the world."
While at Nokia, Johnson developed and deployed targeted initiatives that drove customer demand, setting record levels of performance for Nokia channel partners around the world. Prior to that, Johnson held leadership roles in a number of technology organizations, including Nuance Communications, Fujitsu and Apple.
"NCR enables over 300 million interactions between consumers and businesses every day and is well positioned to shape the consumer experience for this generation and beyond," says Johnson. "NCR is one of the most highly regarded brands in the world and I look forward to contributing to its 128-year tradition of disruptive innovation, leadership and service."