Adrian J Cotterill, Editor-in-Chief
Here's an interesting workshop co-located with Digital Signage Japan 2012 and Interop Tokyo 2012 (13th to 15th June).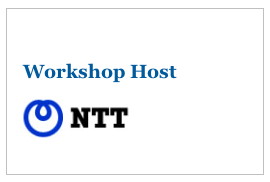 Bringing the Web to Scalable, Eco-Friendly Digital Signage takes place 14th to 15th June in Makuhari, Chiba, Japan.
Its goal is to identify usage studies and models for Web browser-based digital signage systems, find ways to better integrate Web standards into these systems AND refine the charter of the Web-based Signage Business Group.
To attend, a 'Statement of Interest' must be submitted by May 16, 2011. Send to team-wb-signage-ws-submit@w3.org
There were close to 250 for the ITU Workshop on Digital Signage put together by the Ministry of Internal Affairs and Communications (MIC), Japan and the ITU which was held last December.