Adrian J Cotterill, Editor-in-Chief
If you have an Apple iPad or an iPhone you may be familiar with the app Flipboard which puts a great twist on your twitter, facebook, LinkedIn feeds, etc…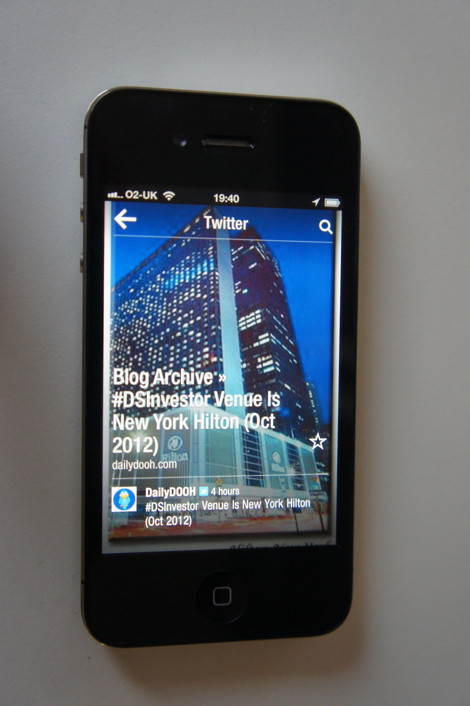 We tend to keep our use of it til' Saturday morning and browse our feeds and read the Huffington Post (and bits of Wired) whilst waking up and drinking several espressos (otherwise we would be online with it all day, every day!).
Anyway, our point is, #JustSaying that there are quite a few content developers in our digital signage and digital out of home world who could learn an awful lot by using Flipboard on a regular basis.
Shown above is our tweet of the post '#DSInvestor Venue Is New York Hilton (Oct 2012).
The picture used was taken from the post with the text overlay – all automated by the Flipboard app.