Gail Chiasson, North American Editor
We've learned that, with the help of some unnamed retailers in the U.S., IBM is testing an augmented reality app that can be downloaded by shoppers either in-store at the beginning of a shopping trip or beforehand on their smartphones or tablets.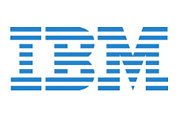 Developed by IBM researchers in Haifa, Israel, the app allows the shoppers describe what they're looking for in terms of ingredients they want more of (eg. whole wheat) or less or none of (eg. lactose).
It also lets them input that they want biodegradable packaging or what ingredients they want to put together for a meal.
The shoppers specify the things that interest them, and then using the video camera on their device, as they scan the product the app will recognize it and superimpose the information they are looking for on the product itself,
Shoppers can register using their telephone number or loyalty-card number, then create or update a profile of preferences. Once they register, shoppers will be identified by either their phone number or their loyalty cards. Shoppers can create or update a profile of preferences that lets them receive instant personalized information to address dietary needs, pricing, environmental or religious preferences. Marketers or stores may ultimately make special offers available via the augmented-reality app at shelf, based on shoppers' expressed interests.
The app is programmed to let the camera on the mobile device recognize products according to shapes, colors and other features, using advanced image processing. The retailer's computer system, powered by IBM Smarter Commerce software, will deliver information to the mobile device.
There is also the ability to connect to the shoppers' social stream, so, if someone in their network had a positive or negative comment about the product, it could also be embedded in the information as they are scanning the product.