Adrian J Cotterill, Editor-in-Chief
For us, New York Digital Signage Week kicked off Monday with a fantastic evening event at Barco LiveDots' lab facility down on 26 Broadway here in New York City.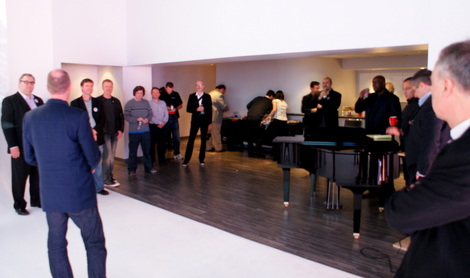 Whilst 48 folks registered, and we had half a dozen apologies to late incoming flights, nearly 30 folks turned up for several hours of great networking and one of the nicest buffets we have had in a long time!
Thanks to all, who went out of their way to attend!