Adrian J Cotterill, Editor-in-Chief
Following the departure of London based Dominic Gesua, blowUP media's UK Managing Director we hear that Katrin Robertson, Group Managing Director at blowUP media is relocating to London.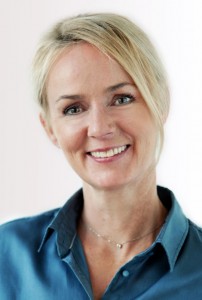 Katrin will take over the day-to-day running of the business while succession plans are considered. Katrin, we are told, will continue to strengthen blowUP media's core business of developing premium landmark advertising sites that deliver sought-after locations and audiences across the UK.
This year the company has unveiled a new brand identity, launched a revamped website, and created a UK Site Finder detailing their expanding portfolio of Giant Posters plotted on a fully searchable map.
Katrin has been with blowUP media since 1995. In 2000 she was based in London for five years to help support and grow blowUP media's UK business. In 2007 she was appointed Group Managing Director with responsibility for Group R&D, Group Marketing and European Sales for all blowUP media markets.
About blowUP media

blowUP media, a Ströer Group company, specialises in large-scale outdoor advertising that ranges in size from 100 to 17,300 square meters. Its advertising spaces ensure that companies' statements and messages reach their target groups at prime locations in important European cities. No matter if it's Berlin, London or Madrid, large-scale posters are a particularly effective means of generating attention, and they have an unrivaled impact on the urban landscape. blowUP media manages approximately 300 locations, giving it the largest network of giant posters in Europe. The company has offices in 12 European towns and cities and is a business partner for advertisers and municipal authorities. Time and again, blowUP media's award-winning projects set the standards for designing public spaces – one of our projects, The Longest Love-Letter In The World, has even made it into the Guinness Book of Records.