Gail Chiasson, North American Editor
Digital-out-of-home has always had a strong presence in the modern hotel environment, with the in-room television screens serving as the delivery vehicle for advertising messages targeting the 'on-the-go' consumer.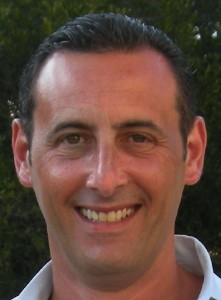 "Are you a television network, a digital out-of-home network, or an advertising sales network?" we asked Glenn Dolce, senior vice-president and general manager, LIME, New York, when we interviewed him last week.
"I guess you'd say we're all three," said Dolce, who is not only excited about the changes and developments at his company in the past while, but is super-excited about a new product that will be available in Q3 or Q4, 2013, that he calls "a game changer" and one that is expected to make a huge increase on the advertising side of the business.
LIME is officially LodgeNet Interactive Media and Entertainment, a division of LodgeNet Interactive Corp., the largest provider of interactive media and connectivity services to the hospitality industry in the U.S.
A public company, LodgeNet provides free-to-guest TV programming, movies and entertainment in three, four and five star hotels across the U.S., claiming 85% of the market and giving advertisers the potential to reach over 570 million hotel guests per year. It also provides the interactive Video-on-Demand system, movie rentals, on-screen-checkouts, on-screen services ordering and more.
"Advertising is LIME's main focus," says Dolce. "We handle advertising on The Welcome Channel that comes on when a guest turns on the TV. Then we sell advertising on The Premiere Channel which is in one million hotel rooms. It's a linear out-of-home channel, part of the hotel's free-to-guest lineup, with content produced for us in association with REELZ."
Premiere channel was started about a year ago, around the same time that LIME was rebranded from its former name of the Hotel Networks.
LIME also handles the advertising for marketers interested in showcasing their branded entertainment content on VOD and movie rentals. But what has Dolce excited is the upcoming LIME AdNetwork in 2013.
Initially to be connected into 30 cable channels in 500,000 hotel rooms, it will allow targeting by network, by Zip code or by DMA, as well as allowing full national buys.
Hotel visitors watch TV an average of three hours a day while they are there, and, as business decision makers, social influencers, and affluent consumers make up the majority of those staying the major hotel chains, they are known as on-the-go but low TV watchers when they are at home.
"When they are traveling they have less distractions, so the key for us is to target them according to the special channels that they make a conscious effort to choose," says Dolce. "We've been working on the technology of LIME AdNetwork for about two years, and we want to get it absolutely right from the beginning, for both the advertisers and the viewers.
"But for advertisers being able to target so precisely by network, by DMA, by Zip code and the like should give us a huge boost in our advertising business. Of course, we eventually want to grow LIME AdNetwork beyond the initial 500,000 rooms, but that 500,000 screens will be seen by 250 million guests annually."
In another development, LodgeNet recently introduced LodgeNet Mobile App that allows hotel guests to use their smart phones as controllers for the TVs in their hotel rooms.
It currently can be used in 2,600 hotels/625,000 rooms. The mobile app completes LIME's suite of advertising opportunities
"This way we're offering 360 degree service," Dolce says. "LodgeNet Mobile App also allows us to communicate, not only with an interactive programming guide, but users can use it for ordering hotel services, and even search for local services near the hotel."
We asked Dolce if it's difficult to attract advertisers to the hospitality sector.
"The challenge is always one of educating both agencies and advertisers," he says. "Media is so fragmented these days that it's always a case of informing and educating. It's a challenge. And for us, we're sort of straddling the fence between DOOH and TV so it takes education.
"We use Nielsen to tabulate TV usage via the set top boxes, and we use GfK MRI for various studies, so we have a lot of data to offer. We've done some engagement studies so we have lots of information about brand recall and intent to purchase."
LodgeNet is mainly in U.S. hotels and resorts and doesn't have any immediate plans to move out expand outside U.S. borders.