The China Digital Signage & Touch Inquiry Exhibition 2012 kicked off yesterday (and continues until Tuesday) in Shenzhen.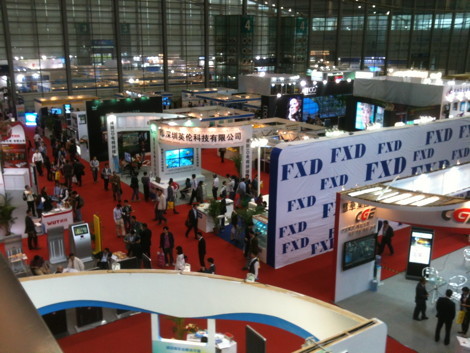 The focus here is clearly on Digital Signage but surprisingly there is not a software vendor to be seen.
Almost all of the screen manufacturers are using some form of built in PCs and most have embedded content management and distribution software in there as well.
The CMS systems are unsurprisingly of varying quality – most manufacturers here viewing it as a 'necessary evil' to have on board, but actually seeing little or no incremental cost for having embedded anyway, so have simply included.