Gail Chiasson, North American Editor
We've been hearing a lot about the Megapixel Summit being held over a day-and-a-half January 28-29 in Amsterdam, in association with #ISE2013, so went directly to Chris Chinnock to find out just what this event actually is and why it's being held.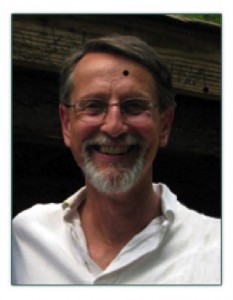 As might be expected since Chinnock is president of Insight Media University, a company offering one- and two-hour trade training courses at trade shows, company locations and via Webinars, this inaugural Megapixel Summit will be very much an educational event, divided into three sessions so as to appeal to those interested in the different sectors of megapixel displays.
But beyond that, numerous speakers representing the different videowalls and other small and large displays involving LCDs, LEDs, cubes, projection systems, tiles (square and multi-sided), and more will discuss their solutions (seen on the #ISE2013 floor) in half-hour talks according to where they fit in the three sessions.
"No matter whether pixel displays are small or large, with many or a small number of pixels, it's necessary to know how to manage them," says Chinnock. "We've broken the complexity into the pixel generation stage, pixel processing, and pixel displays. The sessions will feature on the stage two full megapixel display solutions put together by our AV partners: Christie, Eyevis, Draper, Coolux and nVidia. This is the first time that such solutions have been assembled in a conference environment."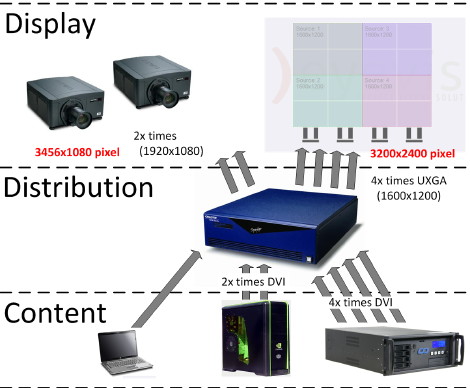 "This is going to be an awesome display of the capabilities of megapixel solutions. We need to thank our AV partners for pulling this together and filling nearly an entire wall with displays. This solution will be used to illustrate the many aspects of the megapixel pixel generation, pipeline and display ecosystem. These presenters are really walking the walk by showing how megapixel displays can be used to talk about megapixel solutions."
The pixel generation session will include discussions on computer generation, live video, low and large numbers and more. Processing will include such topics as scaling, sourcing and more, while the display session will look at all sorts of resolutions, projection systems and more.
"Our goal is to move the education of this sector forward," says Chinnock. "We want to show how, why and what works.
"We're helping to facilitate the program with two displays in the Megapixel Summit room: a superwide projection system with 3450 x 1080 pixels and a 4 x 4 videowall which can support 3200 x 2400 pixels."

Attendants can register for one, two or all three sessions. Registration for #ISE2013 (Jan. 27-31) and Insight Media's Megapixel Summit can be found here.