Premier Retail Networks, Inc. (PRN) announced yesterday the appointment of D. Scott Karnedy as chief sales officer.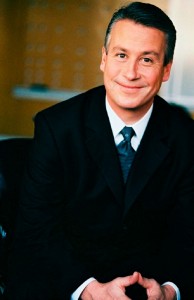 Based in New York, he will oversee PRN's sales organization and be responsible for maximizing advertising revenue for the company whilst supporting retailers. He has more than 25 years of local and national media experience working with top agencies and advertisers throughout the country.
Karnedy joins PRN from XM Satellite Radio in New York, where he has served as senior vice president of sales and marketing solutions since 2003. Prior to his work with XM, he was senior vice president/director of national sales at Infinity Broadcasting in New York.
Before that, he was vice president of interactive marketing at AOL Time Warner. He has also served as vice president/director of sales and marketing for AMFM Inc./Clear Channel in New York and vice president of national sales for Knight Quality Stations in Boston.
Richard Fisher, PRN president told us "We're pleased that D. has decided to bring his sales expertise and wide-ranging media experience to head up our sales team at a time when the Digital Out of Home landscape is quickly expanding. I am certain he will be a tremendous asset in working with our advertising partners and in helping PRN reach new markets."