Gail Chiasson, North American Editor
Out-of-home advertising revenue rose 4.2% in 2012 compared to the previous year, accounting for $6.7 billion, based on figures released by Washington, D.C.-based Outdoor Advertising Association of America.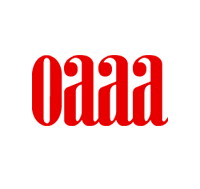 OOH revenue figures were up 3.4% in the fourth quarter, compared to 2011. The increase in revenue highlights the industry's positive revenue growth for 11 consecutive quarters.
There was no separation between OOH and Digital OOH given in the OAAA release, although it us generally accepted the DOOH is taking a ever larger chunk of the overall OOH sector.
"Out-of-home continues to perform well year after year, and it remains one of the fastest growing advertising media," says Nancy Fletcher, OAAA president and CEO. "Brands have seen OOH embrace innovation in all parts of its business over the last few years, and advertisers are making use of OOH's dynamic mix of displays to surround, immerse, and engage consumers."
The top growth industry category was Government, Political and Organizations, with increased political spend fueling 30% of the growth in the election year. The Retail category also achieved double-digit growth, followed by Miscellaneous Services and Amusements; and Schools, Camps & Seminars, which grew 7.1% and 5.8%, respectively.
Four of the top 10 advertisers increasing OOH spend last year were communications brands: Verizon, Samsung, AT&T, and MetroPCS. Samsung's increasing dominance in the mobile phone market is reflected by the 4x increase in its OOH spend in 2012.
"We've seen an increase in mobile services using OOH in the last few years, not only because more Americans than ever own smart phones and tablets, but also because OOH audiences are young, affluent, mobile and connected," saysStephen Freitas, OAAA chief marketing officer. "OOH also provides the perfect opportunity for consumers to interact with mobile and social technology when outside the home."

Seven of the top 25 advertisers increasing OOH spend were in the Media & Advertising category including Warner Brothers Pictures, Universal Pictures, Sony Pictures, NBC, Paramount Pictures, Comcast, and Fox.
OAAA issues full industry pro forma revenue estimates that include, but are not limited to, Miller Kaplan and Kantar Media (which is not adjusted to reflect changes in data sources), and member company affidavits. Revenue estimates include billboard, street furniture, transit, alternative, and cinema advertising, as well as digital platforms for advertising spending.