One product we are looking forward to seeing at #InfoComm13 in June is the new Onumen Foldable and Flexible LED screen.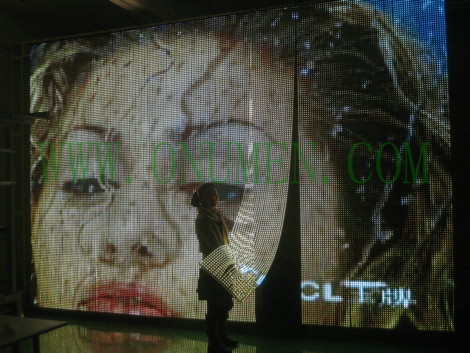 It's described as thin, light weight with low power requirements and 360 degree visibility. The 'flexible' screens are offered in 16mm to 50mm pixel pitch and the 'foldable screens' are offered in 6mm to 20mm pixel pitch.
About Onumen

Onumen Technology Co., Ltd is a pioneering LED technology company and developer of the flexible LED curtain screen and foldable LED screen. Onumen is committed to innovation through the continuous development, refinement and production of new LED products. The company is an industry leader in flexible LED screens and continues to grow rapidly from its beginning 5 years ago based on a solid technical foundation and engineering team. Onumen presently holds patents with world grade for Flexible LED curtain screen, Foldable LED screen, Auto-curling flexible LED curtain screen, DMX decoder, DMX driver, DMX controller, Onumen LED products are available in North America, Africa, Australia, Europe, Middle East.