Titan Canada has launched a vibrant new digital spectacular located in Montreal, QC., on the Ton L'Acadie Boulevard, close to Autoroute 15 and Autoroute Métropolitaine, which are both accessed off L'Acadie!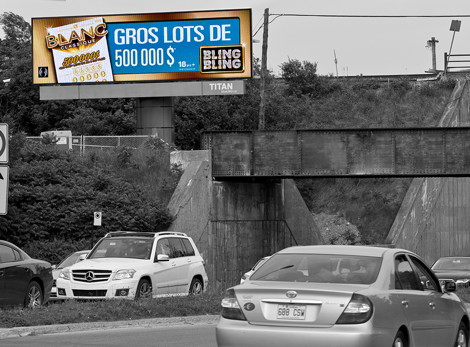 This display (shown above) captures the attention of commuters traveling from Ahuntsic, Cartierville, commuting to downtown.
Titan Canada has also launched another massive new digital spectacular in Mississauga, ON., on one of the busiest sections of the Gardiner Expressway, just east of Atlantic Ave.
Shown above, this 14' x 48' digital board resides on the north side of the expressway and has incredible sight lines visible by both east and westbound traffic.