Adrian J Cotterill, Editor-in-Chief
Sometimes, a 'trip' just happens when you know that you are supremely privileged to work in our industry.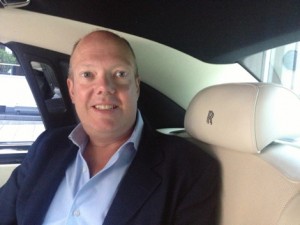 Any visit to Montreal will yield meetings with super smart people as it is a veritable hotbed of digital signage and digital out of home innovation but what Montreal also gives you is access to incredibly nice, fantastically hospitable people to boot.
For us, this last week in Montreal has been incredible. Not only did we visit the city when it was enjoying gorgeous summer weather, it was also the time of the Montreal International Fireworks Competition and thanks to Telecine Multimedia's James Fine (and his wife) we enjoyed fine wine, a great barbecue and probably the best views of the fireworks display from their office's rooftop terrace in eastern Montreal near the Jacques Cartier Bridge.
Our NA Editor, who of course lives in Montreal, was 109 years old the weekend we arrived and so it was also nice to be in town to celebrate that particular milestone.
Almost a dozen other people looked after us this week and I won't embarrass any of them (for spending time with my team) by naming them individually, only to thank all of those who wined and dined us, drove us around, showed us their products, discussed the industry AND helped us conduct a fair amount of gossip.
The Rolls Royce laid on (see picture above = "yes, seriously") was a real treat and to be invited into people's homes in Westmount and elsewhere was humbling.
Those who know us well, will also know that a fair amount of alcohol was imbibed (some lovely Gins at the bar of Le Hotel St. James and not forgetting from a private cellar, the Veuve Grand Damme, the 1997 Magnum from Napa Valley and some seriously good ice wine.
Sometimes work is just too good. Thanks to all of you.