Russ Curry, Ministry of New Media
To kick off the really fun (networking) side of #DpbMedia week, Ashley Flaska, Vice President of Marketing, NEC Display Solutions and her team have stepped up to the plate and organised an NEC VUKUNET Reception @ The Griffin on the evening of Monday 21st October.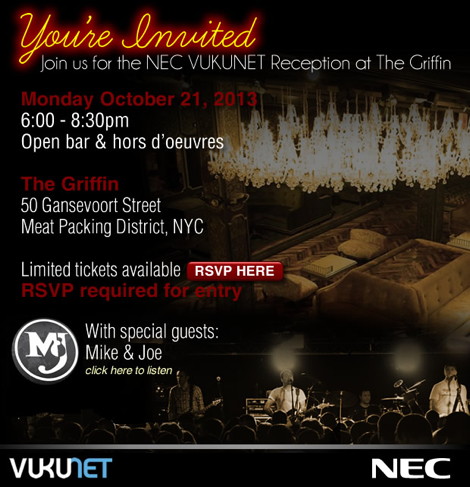 If you are interested (and it will be a fun evening and a great opportunity to network) then you must RSVP (click here).
Places are limited and once the organisers hit their maximum attendees registration will be closed so be quick!