Gail Chiasson, North American Editor
New York-based Spafax Networks, a division of WPP's tenthavenue, has promoted Joe Esposito to the position of vice-president, product development and operations from his previous post as director, audience solutions and product.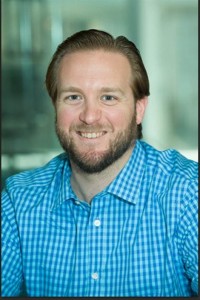 "Joe's strategic planning background and integrated marketing expertise has enabled him to achieve client goals and objectives outside the traditional channels and tactics," says Patrick Bonomo, chief operating officer, to whom Esposito reports. "He has proven himself to be a leader in bringing the best practices and disciplines of online advertising to the location-based video space."
Before joining Spafax Networks in Jan./12, Esposito was a director at Kinetic Worldwide. In that role, he built event- and audience-based products and solutions for the newly formed Kinetic Enterprise Group.
He also served as a manager at the Kinetic Worldwide division, DMG. Earlier, he was a media planner/supervisor at MPG, an assistant media planner at MindShare and a marketing assistant at Longman Publishers.
Spafax Networks, a division of WPP's tenthavenue, was founded in 2012 with a mission to become the leading global company targeting on-the-go audiences and influencing purchase outcomes across multiple channels and devices.
Spafax Networks' initial offering is a buying solution – SN: Xchange – for digital placed-based media. As advertisers continue to look for new digitally-capable screens to include in their addressable media plans, Spafax Networks proprietary buying methodology solution is coupled with ad serving – via a demand-side platform – in the previously uncharted territory of digital placed-based networks. The Spafax Networks platform optimizes campaigns by identifying target consumers down to the sub-block level and enabling buys to be placed in a biddable, real-time marketplace.