The 2013 International Scala Conference taking place today here in Amsterdam is set in an old Church, and the sessions fittingly started off with upbeat songs familiar to many from Sister Act.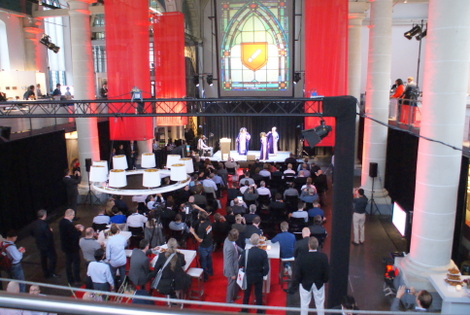 If that wasn't enough to kick the conference off in some style, then Scala CEO Tom Nix's keynote did the trick too.
Tom was brutally frank, admitting that poor communication in the past has hampered them – which he took full responsibility for – and told the delegates that they've recently recruited two new hires to address that – err, did they tell us about that, Ed (just kidding).
Tom said that Scala have gained an incredible 1,400 customers in the last year, and order value is up 10%. He left the audience with an upbeat outlook in an industry that he sees as growing.
A great start to the day.