Adrian J Cotterill, Editor-in-Chief
BMW is celebrating the launch of its fully electric car – the BMW i3 – with an innovative illumination-based outdoor advertising campaign, designed to emphasise the visionary and sustainable attributes of the vehicle.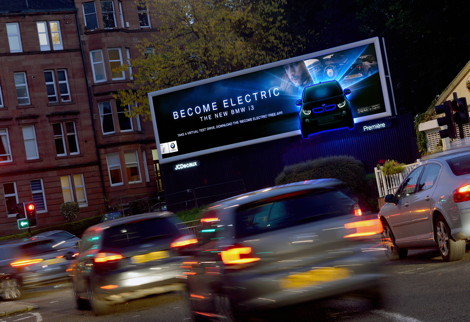 Developed by Posterscope's Hyperspace division, in close collaboration with BMW's creative agency, WCRS, the campaign uses a sophisticated 'Halo' lighting technique, incorporated into customised billboard special builds, to create an after-dark glow effect around 2D cut-outs of the i3 (shown above).
Key parts of the car are separately illuminated to highlight its hi-tech eco-friendly features and electric inner workings, while a cutting-edge printing technique enhances consumer impact by accentuating the contrast with the backlit skin.
The advertising, also shown along JCDecaux's Cromwell Gateway (shown below) also encourages consumers to download a companion mobile app from the App Store, enabling them to take a virtual test drive in the BMW i3.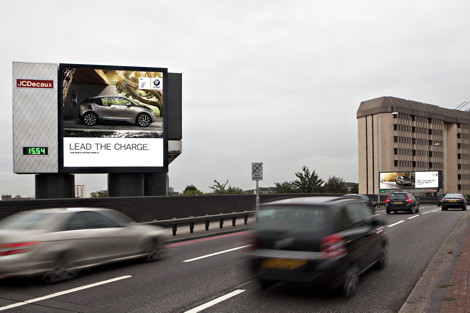 This activity is part of a larger GBP 1 million campaign, planned by Vizeum and booked by Posterscope, and will run on JCDecaux premium out-of-home (OOH) sites across roadside, rail and underground environments throughout the UK.