Gail Chiasson, North American Editor
The girls at the registration desk were kept busy (shown below) with a long lineup at the first combined Out-of-Home Marketing Association of Canada's trade show and conference.
Most of the trade show people were in early but we either missed a couple of booths or they didn't show up and we didn't count 11 exhibitors,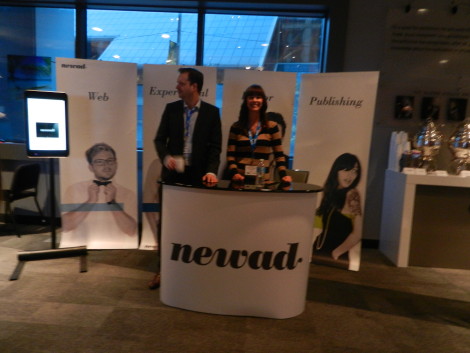 However, the Newad staffers (shown above) were looking for takers at the early 7:30 a.m. hour.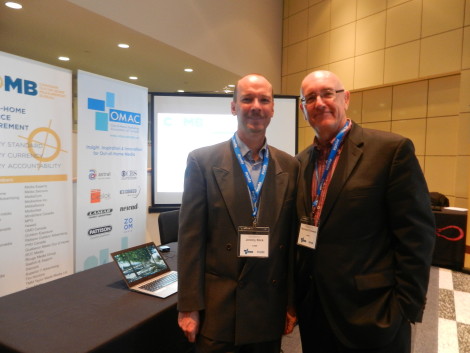 And holding fort at the joint OMAC-COMB booth were Jeremy Stick and Normand Chiasson (shown above) .